Locate Your Gear Fast & Easy With Yepzon™ ONE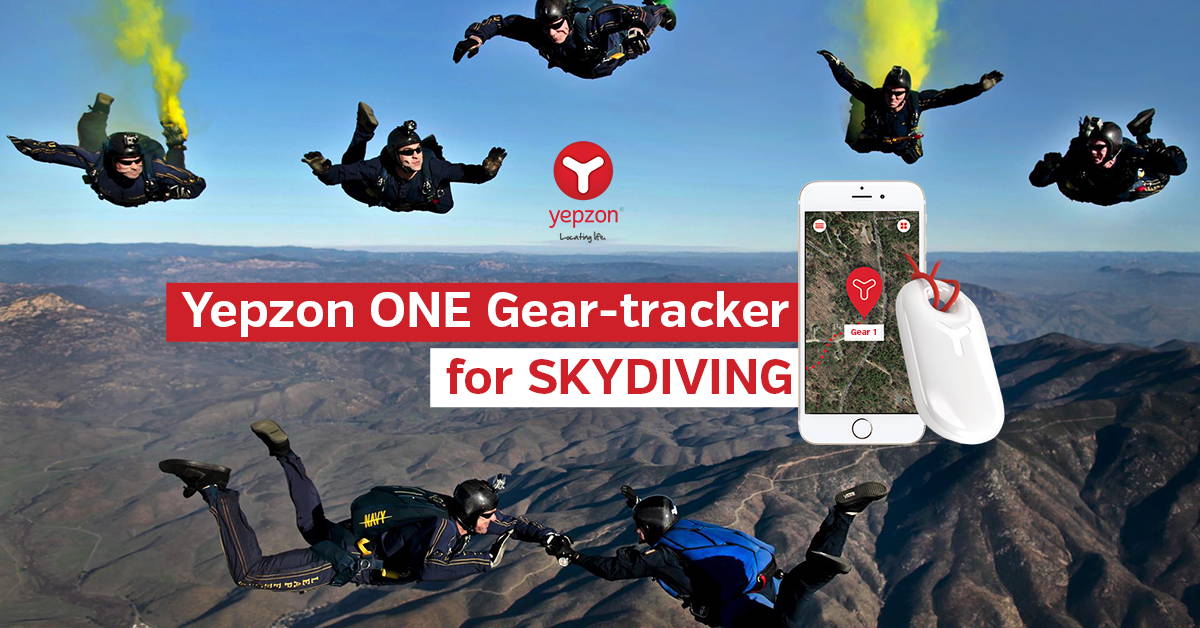 ---
Can You Locate Your Cut-away Canopies?
Skydiving is one of the most popular action sports known to adrenaline and adventure seekers alike. But there still persists an old problem in skydiving: Tracking the chute or locating the cut-away canopies! 

Yepzon is proud that it's remarkable: Yepzon™ ONE GPS tracker is shockproof, water resistant and comes with unbeatable batterylife. Being light and small it is easy for skydivers to attach Yepzon™ ONE to any gear/parachute needed to be kept safe.
---
---
Jumping out of a plane at 15000ft? Start Tracking!
---